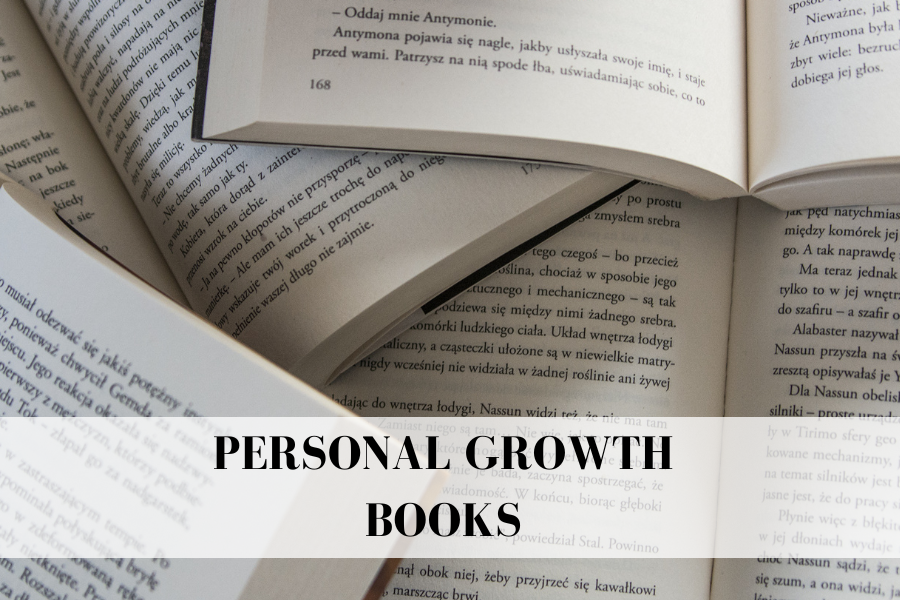 The Top 10 Books on Personal Growth You Need to Read
Are you looking for ways to get ahead, reach your goals faster, and become a better version of yourself? Look no further! We've gathered the best personal growth books and resources to help you unlock your full potential. From confidence-building skills to mastering new hobbies, let's dive into our top 10 picks.
---
*This post may contain affiliate links, which means I may receive a small commission, at no cost to you, if you make a purchase through a link!*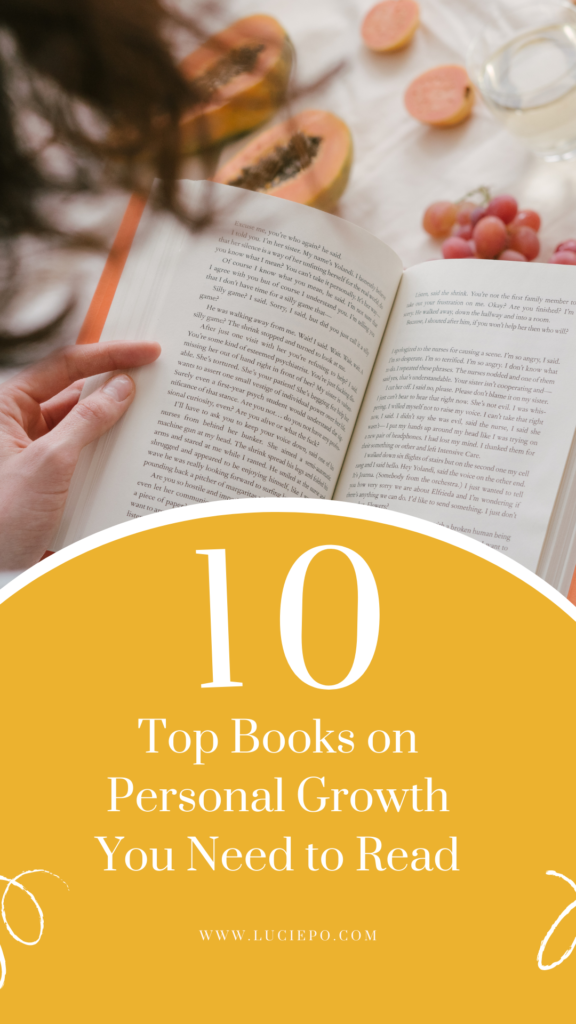 One of the most popular books on personal growth, The Alchemist by Paulo Coelho, is a classic that follows a young shepherd in search for his treasure. As he meets people along the way and confronts many obstacles, the story teaches us valuable lessons about listening to our hearts and having the courage to step out of our comfort zone to follow our dreams. This beautiful allegory encourages readers to stay true to themselves in their pursuit of success.
Think and Grow Rich is a timeless classic book by Napoleon Hill that offers valuable advice on personal development and success. The book's ethos encourages readers to focus on positive thinking and self-belief in order to unlock their potential for financial freedom. There are numerous case studies of millionaires who have achieved incredible feats from following the advice within its pages, which makes this one of the most essential books for anyone wanting to create a prosperous future.
How to Win Friends and Influence People is another classic book on personal growth. Written by Dale Carnegie in 1937 it has since become one of the most popular self-help books ever written. The book focuses on teaching readers powerful communication skills, developing better relationships with others, and honing their persuasive abilities. It offers an array of valuable lessons for every aspect of life including business, family, and friendships.
Stephen R. Covey's The 7 Habits of Highly Effective People is one of the most popular books worldwide. This book guides readers through a process of self-discovery, providing priceless advice on how to become successful and maximize efficiency in personal and professional life. With this book, Stephen R. Covey emphasizes the importance of personal growth and encourages readers to strive for balance between their external and internal worlds.
One of the most popular personal growth books of all time, Awaken the Giant Within by Anthony Robbins is an inspiring and powerful work that encourages readers to follow their passion and reach their goals. The book is filled with motivating stories, advice on how to gain emotional power, and tools that readers can use to develop a more positive attitude towards life. At its core, this book teaches us that with dedication and hard work we can achieve anything we want in life!
YOU MIGHT ALSO LIKE: https://luciepo.com/best-mental-health-books
In this evergreen classic, Eckhart Tolle teaches readers that living in the present moment is the key to personal growth. Through a combination of wisdom and stories, he invites you to connect with what matters most right now—the power of your inner being. Lost in ideas and thoughts about the past or future can cause anxiety, but in The Power of Now, Tolle guides readers through letting go of dwelling on these states, allowing for freedom from worry and being fully present to live out their most fulfilling life.
If you're looking to hone your social skills and personal presence, The Charisma Myth will help get you there. Olivia Fox Cabane takes readers through her unique framework for becoming more magnetic, with exercises that anyone can use to develop their charisma. The book is filled with advice on overcoming shyness and appearing confident without being intimidating, a skill everyone needs in order to stand out from the crowd. Get this read to discover how your own inner power can draw people in and elevate your overall presence.
Atomic Habits is the perfect book for anybody looking to make small changes that lead to life-altering results. By using the power of habit formation and incorporating building blocks such as consistent motivation, willpower and self-control, this book will help increase your productivity, create healthier habits, and maximize your potential. It provides a realistic approach to achieving personal growth, which is why it's one of the must-read books on this list.
Feel the Fear and Do it Anyway, by Susan Jeffers is a classic self-help book that can help you confront and push through your fears. By overcoming our anxieties, we can develop courage and build confidence in ourselves and our abilities, which will ultimately lead to personal growth. This book teaches how to use fear as a positive force that can propel you forward into making smart decisions and reaching desired results.
Timothy Ferriss's The 4-Hour Workweek is a personal growth classic that encourages readers to break away from a typical 9-5 lifestyle and embrace the digital nomad approach. It offers realistic strategies for creating more efficient systems, eliminating stress, and finding new sources of income so you can finally quit your job and live life on your terms.
---
This blog post was all about the best books about personal growth you need to read
Personal growth books are incredibly powerful tools to help us make meaningful changes in our lives and foster greater self-awareness. Through these books, we can gain wisdom to understand and manage our emotions, time, and stress better. Reading a personal growth book allows one to go on an inward journey of self-discovery that enables healing of the mind and body. Henry David Thoreau speaks brilliantly: "Go confidently in the direction of your dreams. Live the life you have imagined." Choose a book that speaks deeply to you and take the time to dig into it meaningfully – this will maximize its impact on your personal journey toward growth. Now is the time to open yourself up creatively, recognize what is truly possible for your future, and work towards achieving those goals!
---
Like it? Pin it!