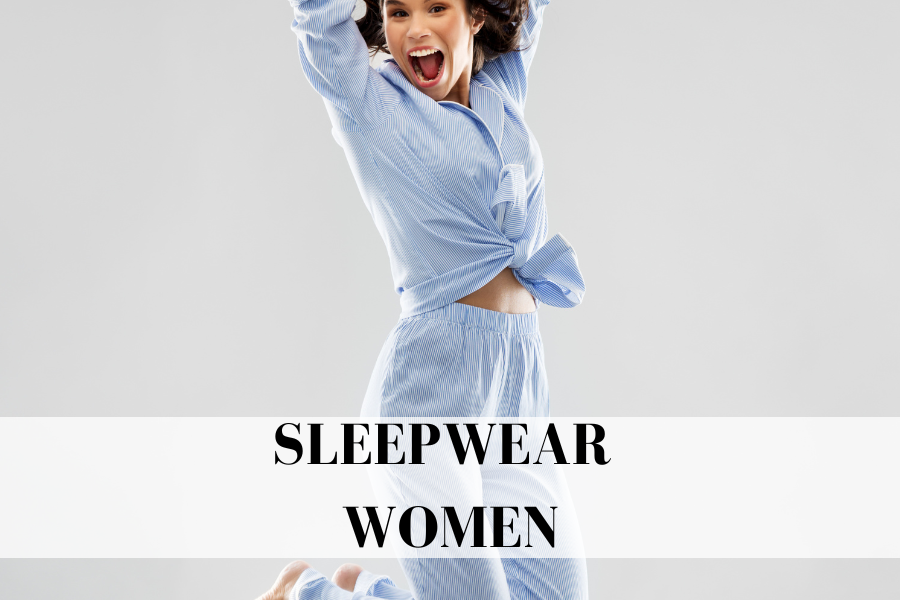 12 Best Pieces of Soft and Cozy Sleepwear for Women
Whether you're looking for a cozy sleep set, a luxurious silk nightgown, or just some comfortable pajamas, sleepwear for women has come a long way in recent years. Find the perfect styles that provide comfort and relaxation with these great sleepwear picks!
---
*This post may contain affiliate links, which means I may receive a small commission, at no cost to you, if you make a purchase through a link!*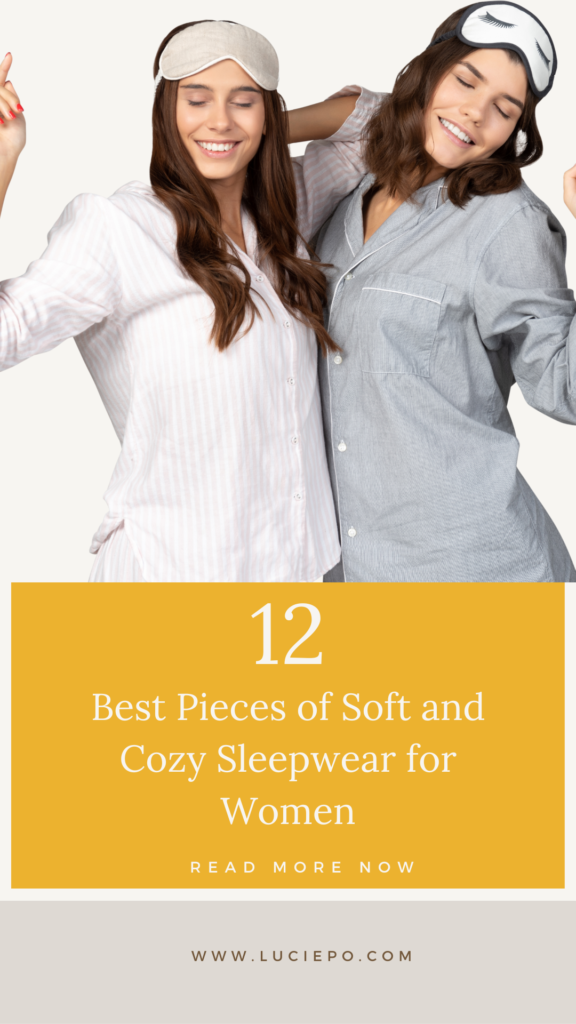 Loose Cotton Pajamas
Cotton pajamas are a timeless and comfortable sleep option. They keep you cool and cozy all night long, while allowing for breathability through the fabric. Plus, wearing pajamas is a great way to help create an evening routine with your body so it knows when it's time for bed — aka something essential for getting quality rest.
Flannel Pajamas
For ultimate warmth and comfort on those cold winter evenings, nothing beats a pair of cozy flannel pajamas. Whether you're looking for traditional classic styles or something a bit more modern, you're sure to find something to fit your style. Pair your favorite fuzzy top with matching bottoms or opt for a one piece design – either way, you won't want to miss out on having some of these classic sleepwear choices in your wardrobe!
Hoodie Onesies
Hoodie onesies are a cozy sleepwear classic that never go out of style. Perfect for those lazy days when you don't feel like getting dressed, hoodie onesies feature all the softness and snuggly warmth of sweatshirt fabric with an extra bit of style. Choose from traditional zip-up designs to cute patterns and bright colors – no matter which you choose, you're sure to find something that fits your style.
Silk Sleep Shorts and Camisole
If comfort and luxury are what you're after, opt for a silk sleep set such as shorts or pants with a camisole top. The material is extremely soft and has the added bonus of being temperature regulating throughout the night – keeping you cool in summer or warm in winter. Not to mention that sleeping in silk can also be beneficial for your skin (which will get plenty of shut eye too).
Linen Night Robe
A linen robe is perfect if you want something loose and airy while lounging at home on lazy mornings or evenings before bedtime. The lightness of the material makes it ideal for keeping things breezy without feeling exposed – plus it doubles up as daytime attire whenever you need an extra layer of clothing around the house!
Nightgowns
Nightgowns are a timeless favorite for sleepwear. Perfect for lounging and TV-watching evenings, there are nightgowns to suit every personality. From elegant lace to soft cotton pieces with pretty ruffles, modal designs with delicate butterflies and classic silhouettes of long sleeves and pleats – find the perfect piece to relax in.
Oversized T-shirt Dress
Go for an oversized t-shirt dress if you prefer something more practical than frilly pajamas but still want enough coverage that keeps you warm at night. Whether short or long, these make sleep hours feel like a vacation! And they're fuss free – just step into one and kick back in bed while still rocking up look put together (just enough).
Robes
Robes are a great option when it comes to sleepwear as they keep you warm and looking chic. The key to finding the right robe is understanding your needs – if you want something light and comfortable, then look for styles that have a crepe-like material such as rayon or modal. If you're looking for something more substantial for colder months, search for chenille or wool robes. Fleece robes are another popular choice as they provide extra insulation and their soft fabrics give that cozy feeling.
YOU MIGHT LIKE: 10 Best Calming Books to Read before Sleep – Luciepo
Cozy Sweatpants
Sweatpants are one of those fashion items that come without judgement — AKA: there's no wrong way to wear them, except maybe when going to work.. But when it's time to wind up on the sofa before heading to bed then these are by far our top pick for relaxation! Whether lightweight cotton fleece or soft terrycloth, these pants give us all kind of cozy vibes before sleeptime hits us hard!
Matching Sets
If you don't feel like wearing a robe, try matching two-piece pajamas sets that provide unbeatable comfort. Soft and lightweight fabrics are ideal for warm summer nights, while thicker jersey styles can be worn throughout winter for an ultra-cozy sleepwear look. Go for classic PJs with long-sleeve tops and as well as shorts or full-length bottoms — no matter which style you choose, your entire look will be sure to delight.
Flannel Onesie
Flannels never fail! An easy yet comfy outfit choice highlighted by those draw strips that hug your figure tightly adding some flair we don't always think about when we imagine bedroom wears! And let's not forget how they look way cuter than any plain onesies out there!
Silk Eye Mask
Masks don't only cover up face flaws but also help creating a dark space conducive to better sleep — especially when used together with blackout curtains and an air purifier that act as soundproofing agents for external interruptions (traffic noise etc). This type of accessory promotes long term relaxation thanks to its special fabrics like silk which regulates temperature enabling quickly slide into beauty sleep mode!!
---
This blog post was all about the best sleepwear for women
Women should consider sleepwear not only as a piece of clothing, but also as a form of self-care. There are many different types of sleepwear available to suit every individual's needs and preferences, from classic pajama sets and nightgowns to onesies and loungewear. By taking the time to choose the perfect sleepwear for your needs, you can make bedtime a peaceful and relaxing experience and wake up feeling rested and ready for the day. Sleepwear is one way for women to take care of themselves, so don't hesitate in investing in comfortable yet stylish pieces that will help you get the best quality sleep possible.
---
Like it? Pin it!