25 Positive Spring Time Quotes to Lift Your Spirits
If you're looking for some insight and encouragement to kick-off the new season of spring, look no further. Here you'll find an array of inspirational sayings meant to lighten your spirit during these uncertain times. From thought-provoking lines from classic authors, to quotes from modern-day poets, each one is sure to lift your spirits and get you through the spring season. So settle in with a cup of tea and let yourself be wooed by these uplifting expressions; it's time to get prepared with a bright outlook for the new growth that comes with this special time of year!
Spring is a season of renewal and rebirth, and it's the perfect time to find motivation and encouragement. Let these inspiring quotes lift your spirits and bring some optimism into your life during this beautiful spring season!
Importance of Spring
Spring is not merely a change in weather; it is a metaphorical representation of life itself. It signifies the end of harsh conditions and the arrival of a season filled with hope, growth, and new opportunities. The emergence of colorful flowers, the return of chirping birds, and the longer, sun-kissed days all contribute to the sense of rejuvenation that spring brings. It is a time when nature shows us the incredible power of resilience and reminds us that even after the coldest and darkest of times, beauty can flourish once again.
The Power of Positive Quotes
Positive quotes have the remarkable ability to uplift our spirits and change our perspective. They serve as gentle reminders of the inherent beauty and joy that life offers. In the context of spring, positive quotes can amplify the feelings of hope, optimism, and happiness that are already abundant during this season. By immersing ourselves in the wisdom and inspiration of others, we can tap into our own inner strength and embrace the transformative power of spring. Let's explore these quotes in different categories to capture the essence of springtime.
Quotes With Explanations
1. "Spring is nature's way of saying, 'Let's party!'" – Robin Williams
Springtime is the perfect opportunity to celebrate life and all that this season has to offer. Whether it's a beautiful blooming flower, gorgeous sunny day, or sweet-smelling rain shower – nature is sure to put on a show for us during spring. So don't forget to enjoy everything that springs has to offer and have a party each day!
2. "The beautiful spring came; and when Nature resumes her loveliness, the human soul is apt to revive also." – Harriet Ann Jacobs
Spring is the perfect time for a fresh start. It's a reminder that even in our darkest days, beauty and hope will eventually return. This inspirational quote by Harriet Anne Jacobs perfectly conveys that feeling of rejuvenation and new life that comes with the season of spring. When we take a moment to admire all the beauty around us, we can more easily appreciate just how precious life truly is.
3. "There are always flowers for those who want to see them." – Henri Matisse
For those who find themselves struggling to keep a positive outlook on life, this quote from Henri Matisse is the perfect reminder that even when the world around us appears bleak, there will always be beauty if we choose to look for it. It speaks to the power of looking inward, where we can discover inner strength and peace. No matter how bad things may seem at times, true freedom lies within your own perspective.
4. "To be interested in the changing seasons is a happier state of mind than to be hopelessly in love with spring." – George Santayana
Springtime is often associated with joy, growth, and hope – but life doesn't always feel that way. Instead of getting lost in the idea of perfection and an idyllic world (which doesn't exist), we should learn to appreciate the changing seasons. This quote serves as an important reminder for anyone who needs a little pick-me-up: it's ok to be curious about each season and to enjoy all its unique offerings without putting too much pressure on ourselves.
5. "Spring shows what God can do with a drab and dirty world." – Virgil A. Kraft
This quote by Virgil Kraft reminds us that the world isn't always as it seems in the cold, dark winter. When springtime rolls around, we can see God's work to bring new life and beauty into the world. Spring is full of possibility and potential, as flowers bloom and birds migrate to a warmer climate for nesting. By taking time to enjoy the simple creatures and works of God, we can appreciate this season for its beauty and promise of what is yet to come. With each coming season and milestone, there are lessons that can be learned from all parts of life if we just take the time to observe them.
6. "It's spring fever. That is what the name of it is. And when you've got it, you want—oh, you don't quite know what it is you do want, but it just fairly makes your heart ache, you want it so!" ―Mark Twain
Cheerful and full of optimism, this Mark Twain quote captures the promise that spring brings to renew you. As the days grow longer and brighter, allow yourself to be free of worries and bask in the joy that spring provides. Refresh and recharge with its beautiful sights, sounds, and smells!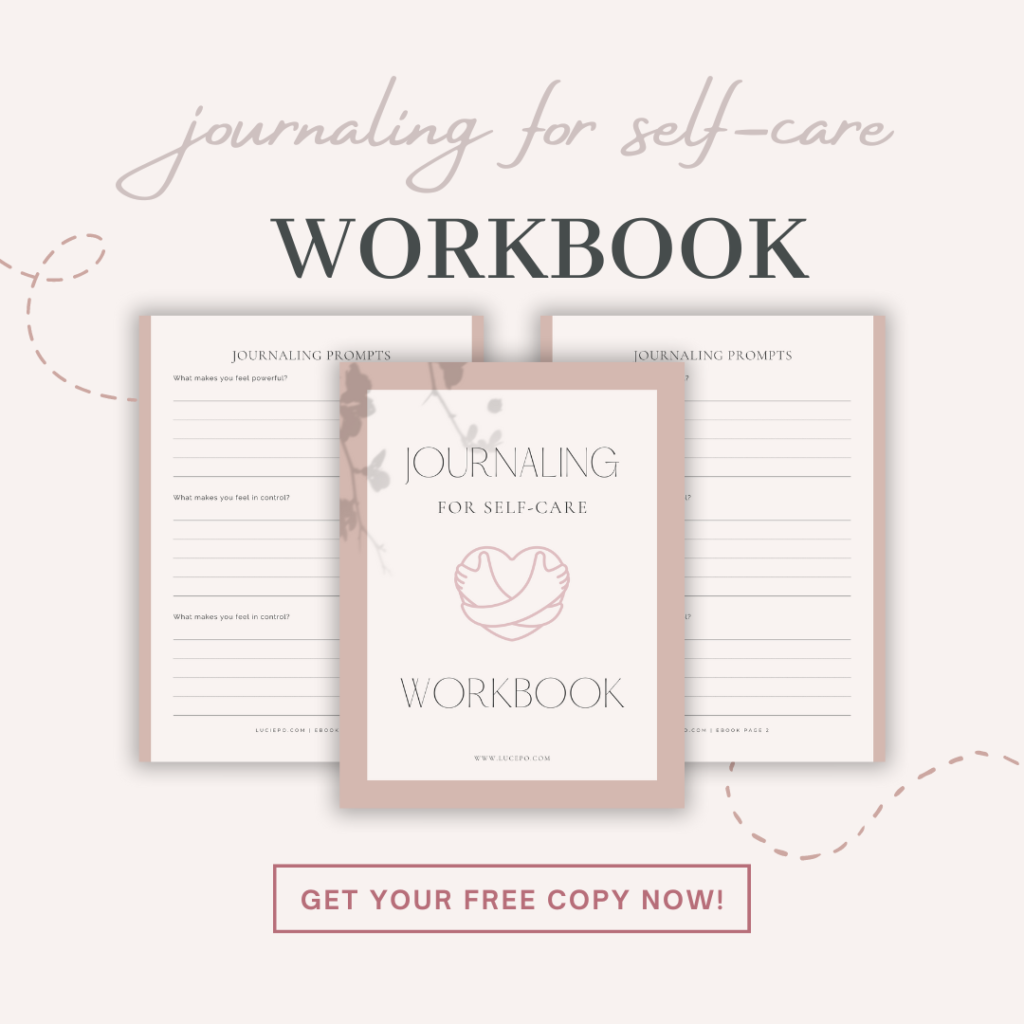 7. "If we had no winter, the spring would not be so pleasant; if we did not sometimes taste of adversity, prosperity would not be so welcome." —Anne Bradstreet
From the celebrated Puritan poet, Anne Bradstreet's quote reminds us of the beauty in balance and the importance of contrasts. Taking the good with the bad provides us with a way to appreciate the fluctuations of life. In turn, we can not only savor in peace but embrace uncertainty.
8. "Now is the time to get out of bed and dance on the grass with gusto for this day and all that life has bestowed upon us! This is our moment! Carpe diem!"―Steve Maraboli
This quote from author, speaker and behavioral scientist Steve Maraboli inspires us to make the most of each moment and embrace life's gifts. Spring is a time of renewal and hope, so take inspiration from this quote to strive towards your goals, savor in joy and cherish in gratitude.
9. "The day the Lord created hope was probably the same day he created Spring." ―Bernard Williams
This quote celebrates the beauty that comes with spring and encourages us to have hope even in uncertain times. The season of awakening reminds us to be hopeful, especially when we face difficulties in life, which is why this quote resonates. This springtime, take time to pause and reflect on hope, a key component of true contentment and joy.
10. "The only limit to our realization of tomorrow will be our doubts of today." – Franklin D. Roosevelt
This inspirational quote from Franklin D. Roosevelt reminds us of our optimistic possibilities for the future and how doubts can prevent us from realizing them. This is a wonderful reminder to embrace new ideas and opportunities with faith, hope and determination as we move into a brighter season!
11. "To plant a garden is to believe in tomorrow." – Audrey Hepburn
Audrey Hepburn's quote is a reminder that although winter can often feel long and grey, spring always brings with it the chance to begin anew. Planting a garden is an act of faith that even in the worst of times, there will be something beautiful growing soon. It's a reminder to not give up hope and to keep pushing forward, no matter what!
12. "Life begins again when the snow melts and the grass turns green." – Unknown
Spring symbolizes hope, potential and a chance to start fresh. After months of dealing with cold temperatures and inclement weather, spring not only offers warmer weather but also brings us closer to nature. As the days grow longer and brighter, it's the perfect opportunity to take stock of your life and re-evaluate your goals. It's a time of renewal and rejuvenation as you look to this season for inspiration.
13. "Spring stimulates renewal and rebirth after a long winter's nap." – Terri Guillemets
Springtime is the season of reinvention, where we can look to nature for guidance on how to begin anew. By observing how plants and animals are reborn with the warm weather, we find the strength to tackle our challenges and embrace our own potential. This quote encourages you to use spring as a period of personal growth, allowing yourself to break away from your old patterns and bloom into something wonderful.
14. "The world is mud-luscious and puddle wonderful." – E.E Cummings
This beautiful quote from iconic American poet E.E Cummings perfectly captures the feeling of renewal in the air when spring comes around. Everything is bursting with life – trees are covered in blooming flowers and rain brings to life the vibrant scents we've been missing all winter. Spring is a wonderful time to reconnect with nature, to reflect on our own lives, and to enjoy being alive!
15. "No matter how long the winter, spring is sure to follow." — Proverb
We've all had tough times, winter blues and moments when everything felt like it was just too much. But this quote is a great reminder that we can make it through the hard times, no matter how long they last. Spring is always sure to follow and bring us renewed strength, hope, and happiness.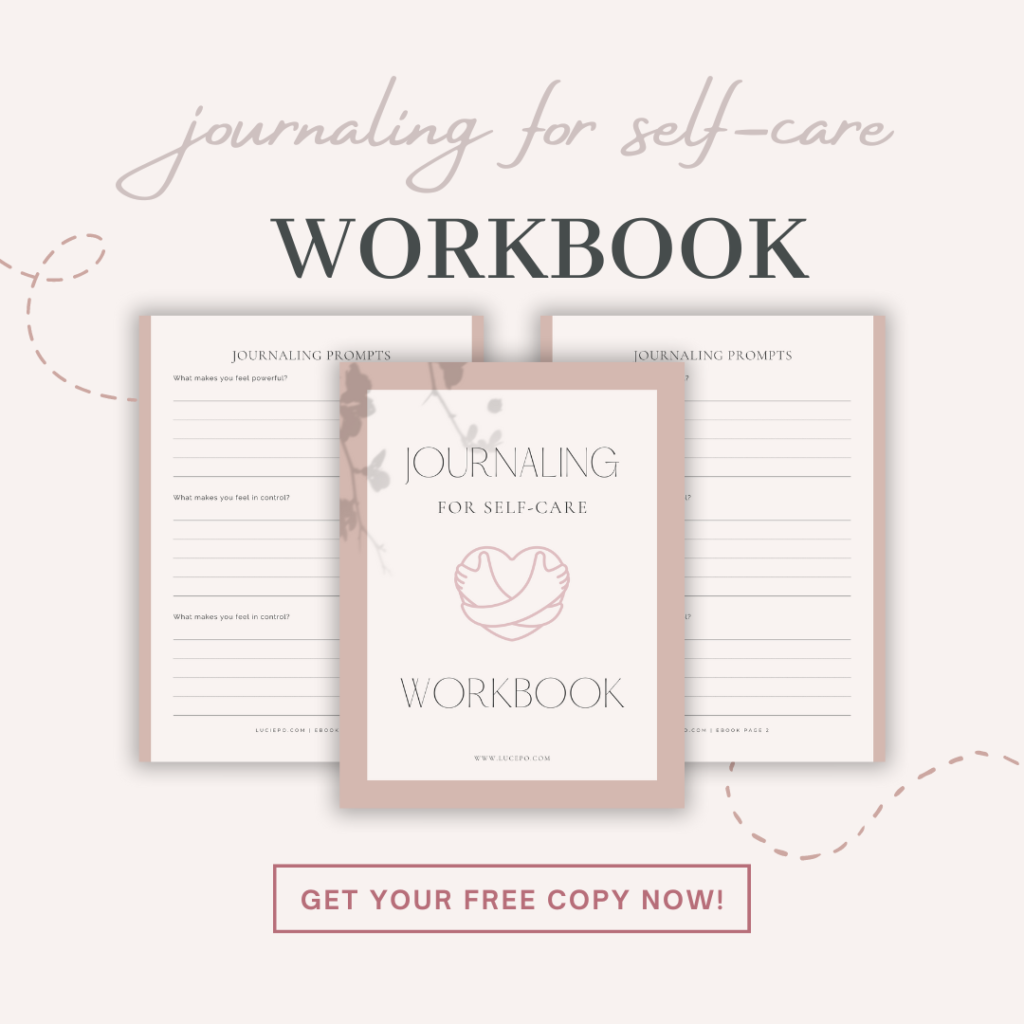 16. "In the spring, at the end of the day, you should smell like dirt." — Margaret Atwood
The words of author Margaret Atwood are a reminder that after all the hard work, we should be able to take in and appreciate the beauty that nature brings us. Spring offers up a beautiful array of colors, smells and sounds that can transport us to a world of joy and hope. Let this quote carry you on wings into warmer weather!
17. "Optimism is the faith that leads to achievement. Nothing can be done without hope and confidence." – Helen Keller
Helen Keller's words might seem difficult to relate to, but when you consider her hardships and accomplishments, the message becomes clear. Even in the face of adversity, it is possible to have hope and maintain an optimistic outlook. When we keep a positive attitude in the face of challenges, anything is possible!
18. "There are no limits to what you can accomplish, except the limits you place on your own thinking." – Brian Tracy
Brian Tracy's words speak the truth – our thoughts often limit the potential we have to manifest success and joy. If you want to experience more of life's beauty, you must choose to think positively and believe in your capabilities. Spring is the perfect time to cultivate an attitude of optimism as you take a fresh look at your life and start anew. With positive thinking, dedication and hard work, there are no limits on what can be achieved!
19. "To go out with the setting sun on an empty beach is to truly embrace your solitude." — Jeanne Moreau
This moving quote comes from French actress Jeanne Moreau, and it speaks to the power of loneliness and solitude. To be out with the setting sun is to realize that although you are alone, you are enough, and that your own strength can get you through anything. Whether you need a moment of solace or just an escape from the hustle and bustle of everyday life, take this opportunity to go outside and appreciate the beauty of nature all around you.
20. "You can cut all the flowers but you cannot keep Spring from coming." — Pablo Neruda
This cheerful quote from the beloved Chilean poet is sure to encourage you as the seasons change. Spring ushers in a time for new beginnings, and this quote reminds us that no matter what we do, nature will take its course and growth and renewal are always possible.
21. "Spring adds new life and new beauty to all that is." — Jessica Harrelson
Spring is the season of renewal, growth, and hope. It's when nature is reborn and blooms into vibrant life after a period of hibernation. Let this quote by Jessica Harrelson remind you that no matter what struggles you have faced before, you are always capable of starting something new. You can use the energy of this season to appreciate beauty, find inspiration, and put your dreams into action.
22. "If people did not love one another, I really don't see what use there would be in having any spring." — Victor Hugo
Spring is synonymous with love and new beginnings. Victor Hugo's inspirational quote reminds us to take time to appreciate the beauty the season brings, as well as the joy that comes when we make an effort to show our love for one another. The power of this sentiment can help bring happiness into our lives even in difficult times. So go ahead, reach out and tell someone you care – you never know what good it will do for them (or for you!)
23. "In the spring I have counted 136 different kinds of weather inside of 24 hours." – Mark Twain
Twain's humorously short and sweet quote reminds us of the unpredictability of nature, something we certainly experienced during spring 2020. The fact that there can be so many types of weather in one day speaks to the complexity and beauty of our world. And while it may not be particularly uplifting at face value, it helps remind us that rain is usually followed by sunshine.
24. "Early spring is the time for vigorous change, a preparation for the heat-driven oppression that is to come." — Henry Rollins
Get ready for a season of new beginnings and growth with this uplifting quote from American musician, writer, and poet Henry Rollins. He talks about the need to embrace change and prepare for whatever comes our way. His words of wisdom remind us to use spring as an opportunity to create the life we want, while also being grateful for what we have in the present moment.
25. "A flower blossoms for its own joy." — Oscar Wilde
This Oscar Wilde quote reminds us of the beauty and joy that comes with spring. We can appreciate, in all its glory, the bright blooming flowers that come with the season. When you see them, take a moment to stop and enjoy their beauty, they are here reminding us to appreciate the little pleasures and find the joy in our own lives.
Quotes about Renewal and Rebirth
Embracing New Beginnings
"Spring is the time for plans and projects." – Leo Tolstoy
"Every day is a new beginning. Treat it that way." – Unknown
"Springtime is the land awakening." – Lewis Grizzard
As the world around us reawakens, so do our hopes and dreams. Spring is a reminder that we can leave behind the old and embark on new adventures. These quotes encourage us to embrace the fresh start that spring offers and seize the opportunity to set goals, make plans, and bring our aspirations to life.
Nature's Resilience
"The spring wakes us, nurtures us, and revitalizes us." – Gary Snyder
"No winter lasts forever; no spring skips its turn." – Hal Borland
"Spring is nature's way of saying, 'Let's party!'" – Robin Williams
Nature has an incredible ability to bounce back and thrive despite the challenges it faces. These quotes remind us of the resilience of the natural world and encourage us to draw inspiration from it. Just as flowers bloom after a harsh winter, we too can find the strength within us to overcome obstacles and grow stronger.
Blossoming like Flowers
"Bloom where you are planted." – Mary Engelbreit
"Spring adds new life and new beauty to all that is." – Jessica Harrelson
"Every flower is a soul blossoming in nature." – Gerard De Nerval
Spring is synonymous with the blooming of flowers, a breathtaking display of vibrant colors and fragrant scents. These quotes invite us to embrace our own inner beauty and allow ourselves to blossom. Like flowers, we possess unique qualities and potential waiting to be nurtured and shared with the world.
Quotes about Hope and Optimism
A Season of Hope
"Spring is a true resurrection of the eternally dead." – Henry David Thoreau
"Hope is the thing with feathers that perches in the soul." – Emily Dickinson
"Spring is when life's alive in everything." – Christina Rossetti
Springtime fills our hearts with a renewed sense of hope. These quotes emphasize the significance of hope in our lives and remind us that even in the darkest of times, there is always a glimmer of light on the horizon. Spring invites us to believe in the possibilities that lie ahead and to keep our spirits buoyant.
Light at the End of the Tunnel
"The day the Lord created hope was probably the same day He created Spring." – Bernard Williams
"Don't wait for someone to bring you flowers. Plant your own garden and decorate your soul." – Mario Quintana
"The beautiful spring came; and when Nature resumes her loveliness, the human soul is apt to revive also." – Harriet Ann Jacobs
These quotes serve as reminders that spring is not only a season of external transformation but also a time for inner growth and renewal. They encourage us to take charge of our own happiness and to find solace and inspiration in the beauty that surrounds us. Spring reminds us that there is always light at the end of the tunnel if we are willing to seek it.
The Promise of Tomorrow
"Spring is the time of plans and projects." – Leo Tolstoy
"Spring is nature's way of saying, 'Let's party!'" – Robin Williams
"You can cut all the flowers but you cannot keep spring from coming." – Pablo Neruda
These quotes emphasize the promise and potential that each new day holds. Spring is a testament to the cyclical nature of life, where endings are followed by new beginnings. They encourage us to embrace the present moment and look forward to the future with anticipation and enthusiasm.
Quotes about Growth and Transformation
Embracing Change
"When one door of happiness closes, another opens; but often we look so long at the closed door that we do not see the one which has been opened for us." – Helen Keller
"The greatest glory in living lies not in never falling, but in rising every time we fall." – Nelson Mandela
"The only way to make sense out of change is to plunge into it, move with it, and join the dance." – Alan Watts
Spring symbolizes the inevitability of change and the importance of adapting to new circumstances. These quotes encourage us to embrace change rather than resist it, knowing that growth and transformation often occur when we step outside our comfort zones. Spring invites us to dance with the rhythm of life and embrace the unknown.
Personal Growth
"Spring won't let me stay in this house any longer! I must get out and breathe the air deeply again." – Gustav Mahler
"The only person you are destined to become is the person you decide to be." – Ralph Waldo Emerson
"In the spring, at the end of the day, you should smell like dirt." – Margaret Atwood
Spring presents us with an opportunity for personal growth and self-discovery. These quotes remind us to embrace the call of the outdoors, reconnect with nature, and allow ourselves to be transformed. Just as spring invigorates the earth, it can also invigorate our souls, leading us to a deeper understanding of ourselves and our place in the world.
Finding Strength in Adversity
"Adversity is like a strong wind. It tears away from us all but the things that cannot be torn, so that we see ourselves as we really are." – Arthur Golden
"The oak fought the wind and was broken, the willow bent when it must and survived." – Robert Jordan
"The difference between a stumbling block and a stepping stone is how high you raise your foot." – Benny Lewis
Spring reminds us that challenges are an essential part of growth and transformation. These quotes highlight the resilience and strength that can be found in adversity. They encourage us to embrace difficult times as opportunities for personal development and remind us that our struggles can ultimately become stepping stones towards a brighter future.
Quotes about Joy and Happiness
The Beauty of Springtime
"Spring is nature's way of saying, 'Let's party!'" – Robin Williams
"The first blooms of spring always make my heart sing." – S. Brown
"April hath put a spirit of youth in everything." – William Shakespeare
Springtime is a visual feast for the senses, with its vibrant colors, fragrant blossoms, and rejuvenating energy. These quotes celebrate the sheer beauty of spring and remind us to appreciate the wonders that surround us. They invite us to immerse ourselves in the natural world, where every blooming flower and budding tree is a testament to the joy and magnificence of life.
Embracing the Simple Pleasures
"Spring is the time of plans and projects." – Leo Tolstoy
"It is the sweet, simple things of life which are the real ones after all." – Laura Ingalls Wilder
"Spring unlocks the flowers to paint the laughing soil." – Bishop Reginald Heber
In our fast-paced lives, it's easy to overlook the simple pleasures that bring us happiness. These quotes encourage us to slow down, savor the present moment, and find joy in the little things. Spring invites us to revel in the beauty of a blooming flower, the warmth of the sun on our skin, and the gentle breeze that whispers through the trees.
Radiating Happiness
"Happiness is a butterfly, which, when pursued, is always just beyond your grasp, but which, if you will sit down quietly, may alight upon you." – Nathaniel Hawthorne
"The earth laughs in flowers." – Ralph Waldo Emerson
"To be happy, we must not be too concerned with others." – Albert Camus
Springtime evokes a sense of lightness and joy, and these quotes capture the essence of happiness that permeates the air. They remind us that happiness is not a destination to be reached but a state of mind to be cultivated. By appreciating the beauty around us, finding contentment in simplicity, and focusing on our own well-being, we can radiate happiness to others and embrace the spirit of spring.
Quotes about Love and Relationships
Springtime Romance
"Love is the flower you've got to let grow." – John Lennon
"Spring is the time of year when it is summer in the sun and winter in the shade." – Charles Dickens
"Love is like the wind, you can't see it, but you can feel it." – Nicholas Sparks
Spring holds a special place in matters of the heart, as it ignites feelings of romance, passion, and new connections. These quotes celebrate the enchantment of springtime love, reminding us of the blooming emotions and the delightful moments that come with it. Spring invites us to embrace love's tender whispers and allow our hearts to blossom alongside nature's splendor.
Nurturing Connections
"The most precious gift we can offer anyone is our attention." – Thich Nhat Hanh
"Friendship is born at that moment when one person says to another, 'What! You too? I thought I was the only one.'" – C.S. Lewis
"Spring work is going on with joyful enthusiasm." – John Muir
Spring is a time when relationships and connections are nurtured and strengthened. These quotes highlight the significance of human connections, whether they be friendships or partnerships. They remind us of the value of genuine attention, shared experiences, and the joy that comes from building meaningful relationships. Spring invites us to cultivate and cherish the connections that enrich our lives.
Love's Renewal
"Love is our true destiny. We do not find the meaning of life by ourselves alone; we find it with another." – Thomas Merton
"The best thing to hold onto in life is each other." – Audrey Hepburn
"Love is like the wind, you can't see it, but you can feel it." – Nicholas Sparks
Spring symbolizes the renewal of love and the deepening of emotional bonds. These quotes emphasize the transformative power of love and the importance of nurturing relationships. They remind us to appreciate the presence of loved ones in our lives, to hold onto each other through life's ups and downs, and to recognize that love is an eternal force that brings meaning and joy to our existence.
This blog post was all about Spring Inspirational Quotes
Springtime is an ideal season to open one's eyes and observe the world with refreshed optimism. The meaningful quotes shared in this article are just a few of many reminders to embrace the potential and beauty of what the season brings. Spring offers everyone the fresh start they need, so let these quotes motivate and inspire you to make the most out of it. Make sure to take life's challenges head-on, ready for whatever it might bring!
Frequently Asked Questions
You might also like:
40 Powerful 'How to Be Single On Valentine Day' Quotes – Lucie Po
20 + 20 Inspirational February Quotes And Affirmations – Lucie Po
10 Best Calming Books to Read before Sleep – Lucie Po
Like it? Share it on Pinterest!